0 reviews
Added 17.11.2019 by Reapuerh,
Tea status: [508] A
1426x
Category: Pu-erh
Country: China
Province: Yunnan
Harvest: 2009
Shop: Real Pu-erh Tea Shop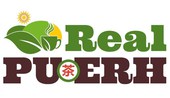 Tags: Sheng - Raw Puerh , Cake , Jingmai , Tea from 2005 till 2010
Description:
This Pu-erh is called "Jing Mai Chun Liao Cha" (景迈纯料茶) - Jing Mai Mountain Pure Material Tea. The aroma of dry tea leaves is sincere and joyful. Pronounced prunes, pronounced nuts, pronounced sweetness, a lot of honey. The infusion releases forest, meadow, floral aromas, a little "greenery" and wood. Each of these flavors is clear and individual. All together, they form a balanced symphony.