2 reviews
Added 09.11.2013 by Eternal Spring,
Tea status: [289] A
5169x
Category: Red tea
Country: China
Province: Yunnan
Harvest: 2013
Shop: Essence of Tea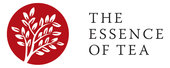 Description:
This tea is collected from ancient, wild trees on Wuliang mountain. These are truely wild trees, that haven't been planted by humans and average around 800-1000 years old. The leaves naturally have honey like characteristics in the taste and aroma, which lends them very well to being made into hongcha (Red/Black tea).

I find it difficult to get excited by many hongcha - the oxidisation often seems to mute many of the characteristics of teas that I find most enjoyable. This one is something special though - it has strong qi, it is thick and very smooth, and it is very enjoyable to drink.