0 reviews
Added 03.05.2014 by KrisChai,
Tea status: [351] A
2717x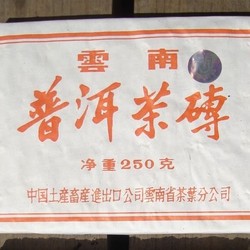 Category: Pu-erh
Country: China
Province: Yunnan
Date of production: 2006
Producer: CNNP
Description:
Bought this ripe tea recently for USD 5.00. There's no printed info on the cover. Claimed by the tea shop that the manufactured year is 2006. Can anyone out there can verify it. Thanks.