1 review
Added 21.11.2013 by sypalino,
Tea status: [293] A
8892x
Category: Pu-erh
Country: China
Province: Yunnan
Shop: Essence of Tea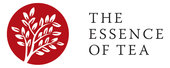 Tags: Sheng - Raw Puerh , Cake , Bulang , 2012
Description:
This tea was a bit of an experiment for us. We'd found 2 different maochas from Bulang mountain, which were each excellent, but in different ways. One was old trees from around Manmu village, while the other was old trees from a few km away. We went back and forth, trying to choose one of them to press into cakes, and in the end decided to blend the two teas. The Manmu was very pure in flavour with a strong qi and strong ku (pleasant bitterness), the other was thicker in the mouth and more sweet in the aftertaste, but also with a strong qi.

My feeling is that the result has turned out well. The strong ku of the Manmu has been tamed a little and become more thick, while the other has benefited from some extra bitterness and qi. Thick and exceptionally smooth, the bitterness that Bulang is famed for is nicely balanced with a quick, sweet aftertaste and long evolving flavours and sensations in the mouth.

We'll need to see how this ages, but my feeling is that this is the best Bulang tea we've made so far.