1 review
Added 14.03.2014 by Eternal Spring,
Tea status: [342] A
5741x
Category: Red tea
Country: India
Province: Darjeeling
Harvest: early spring 2014 (FF, First Flush)
Date of production: lot DJ 3/14
Shop: Orijin Tea Prague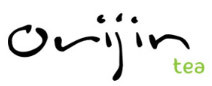 Tags: 2014
Description:
Exclusive collection of the youngest gardens in Darjeeling processed from fresh buds of cultivar AV2.

The golden infusion heady fragrance with notes of fruit, flowers lime and traces of peanuts. Sweet and smooth, balanced taste of ripe fruit with hints of grape which continues until lightly honeyed tones. The first breeze of spring in a cup of tea!

Garden Rohini is situated in a valley Kurseong and has an eventful history. It was closed for 30 long years from 1962 until 1994 when it was revived by family Saria, which it began again planted new bushes. It is now administered by the tea companies that are also responsible for management of garden Gopaldhara.

Only about 28 hectares from the current 138 to the garden is available from the original planting shrubs, and many of them are still young. The garden is divided into four sections. The lower level has Jaberhat about 24 ha. Intermediate levels Kotidhara and Pailodhora together have approximately 76 ha are planted mostly by clones AV2 and T-78 and produce high quality tea. The highest level Tukuriya is located at an average altitude of 1300m above sea level and extends to the town of Kurseong. Tea tree of the oldest parts are over 100 years old.