1 review
Added 14.03.2014 by Eternal Spring,
Tea status: [340] A
6437x
Category: Green tea
Country: China
Province: Yunnan
Harvest: 25th of February 2014, Simao, Yun Pan Shan / 云盘山, 1100 a.s.l.
Shop: Orijin Tea Prague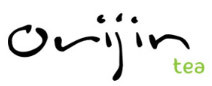 Tags: 2014
Description:
"Early Spring" - fresh green tea from higher elevations near Yun Pan Shan (1100m) in early spring harvest. Nice uniform leaves with a moderate share of silver fluffy tips.

Leaves with a lightly fruity aroma, infusion with crisp pickle-green color, fresh delicate taste with a hint of typical chestnut blossoms fragrance.